The Cloud!
AdvantEdge is now on the Azure Cloud Platform
---
By Dustin Colvin - May 1, 2020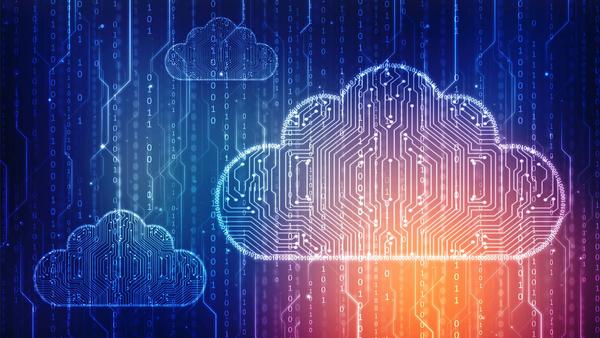 Accelerated Data Systems Inc. is proud to announce we have successfully migrated all our AdvantEdge customers to the Microsoft Azure cloud platform. Azure is the most advanced and secure cloud platform in the world.

The current pandemic has affected millions of people across the world. Our hearts go out to all who have felt this impact. It has also caused many issues for businesses around the world. One of the key issues is setting up employees to be able to work from home. Stay at home orders keep people from spreading the virus and can save lives. However, many companies are having trouble keeping their at home employees connected, so they can continue their work. Azure is the answer. The cloud allows you to keep your data base and work tasks easily available, from anywhere in the word. With the Azure Cloud, work goes on.

The idea of a "cloud" goes back further than most people realize. The cloud symbol was used in the 70s and 80s to represent networks of computing equipment and predated the internet itself. This method of 'sharing' computing power within a network was used internally by many companies through the 80s and 90s, including IBM, ATT, Apple, Microsoft and an Apple spin off. General Magic was founded by Apple legend Andy Hertzfeld and is credited with the first use of the Cloud metaphor while promoting their product, Telescript.

"The beauty of Telescript is that now, instead of just having a device to program, we now have the entire Cloud out there, where a single program can go and travel to many different sources of information and create a sort of virtual service." 
 -Andy Hertzfeld, 1994
The first official reference to cloud computing showed up in an internal document at Compaq in 1996. However, the Cloud didn't become mainstream until Amazon released its Elastic Compute Cloud platform in 2006. Google followed shortly after with it's Google App Engine, in 2008. Azure was announced in October 2008 under the code name "Project Red Dog". Microsoft Azure was released in February of 2010, originally named Windows Azure. Since then, Azure has become the top choice for cloud services among businesses worldwide, with $50,000,000,000 in annual revenue.

Like ADS's AdvantEdge software, cloud platforms have been in constant development for over 20 years. Cloud platforms will soon become the standard for all commercial and consumer computing. At ADS, we prefer to be ahead of the curve. Our team of engineers and programmers constantly research the latest and greatest in the industry, keeping ADS on the progressive Edge. The world of computing never stops advancing, and neither do we.

Keep your employees connected from home with AdvantEdge.
Read More...